Offers: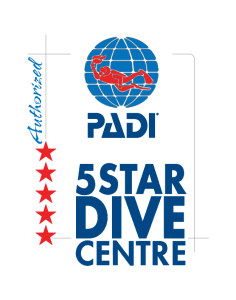 Diving education following  PADI standards in 4  languages. (DU/EN/GE/AR)

Introduction dives according Padi rules.
Courses for beginners and advanced divers until the Instructor level.

Guided Dives
Unlimited house reef diving
Divers enjoy our quality training programs and visit us again and again ..
The diving center is well equipped.
We have 3 zodiacs (ribs) and a Fiber Boat
We provide you with well maintained rental equipment  SCUBAPRO  &  MARES
3 regularly serviced  Bauer &  LW  Air & Nitrox compressors will supply you with clean air for your dives.
Medic first aid and oxygen are always available. And in case of emergency.
All staff members:

are medical trained.
have licenses and qualifications according their job.
Environment & Safety
Our House Reef is protected with lines and balloons and Weather Warning System.
The Beach is protected by trained & experienced LifeGuards.
Registrated at the 
 under number    RSDC 0084  Credited  by    
     ISO standards EN 14467 / ISO 24803
Daily Diving Prices
Dive Sites
Padi Courses
Padi Courses & Prices